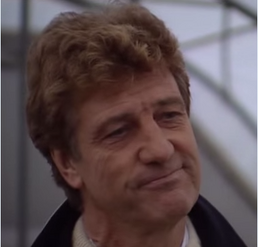 The Tate family
were major characters in Emmerdale from 1989 to 2005, and now some descendents of
Frank Tate
remain, such as
Joseph Tate
and
Noah Macey
. Here is a Tate family tree.
Family Tree
Edit
Nigel Tate married Unknown Woman c1935
Parents of:-
Frank Tate born 1937.
Frank Tate had relationship with Unknown Woman in 1960
Parents of:-
Liam Hammond born 1961
Frank Tate married Jean Tate (Unknown maiden surname) c1962
Parents of:-
Chris Tate born 1963 and Zoe Tate born 1968
Frank Tate wed Kim Barker in 1994
Parents of:-
James Tate born 1996.
Chris Tate married Rachel Hughes in 1995
Parents of:-
Joseph Tate born 1995
Chris Tate married Charity Dingle in 2001
Parents of:-
Noah Tate born 2004.