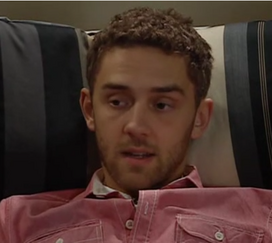 Jackson Walsh
is a fictional character in Emmerdale. He made his first appearance in 
Episode 5562 (22nd March 2010)
when he met Emmerdale Village resident 
Aaron Livesy
in a gay bar in
Hotten
. They soon developed a gay relationship with each other. However their happiness was short lived as in October 2010 after an argument during a night out Jackson drove off and he crashed onto a railway line. His van hit a train and he was left paralysed from the neck down. Jackson wanted his life to end instead of spending all his life paraplegic so Aaron and his mum
Hazel Rhodes
assisted him in his death in
Episode 5939 (7th June 2011)
. Jackson was played by
Marc Silcock
.
Biography
Edit
Backstory
Edit
Jackson Walsh was born on the 7th August 1989 in London or Yorkshrie, the only child of Jerry and Hazel Walsh. Hazel and Jerry split up and Hazel later married Joe Rhodes. By 2010 Hazel and Jackson were living in Hotten, Yorkshire.
2010-2011
Edit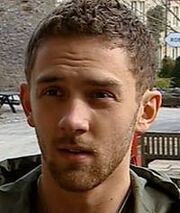 Jackson was first introduced when he met Aaron Livesy in a Hotten nightclub. After Aaron left, Jackson found his mobile and came to
Emmerdale Village
to return it. Jackson and Aaron soon became friends and later started a relationship. Aaron had trouble "coming out".
Jackson was buried in Emmerdale Village Cemetery. After all it is what Jackson would have wanted.
Memorable info
Edit
Birthday: 8th August 1989
Died: 7th June 2011 (Aged 21)
Cause of Death: Assisted Suicide after being left paralysed.
Jackson has a Girls Aloud album in in his CD collection (episode 5864).
He denies ever being a fan of Chesney Hawkes despite having a CD in his collection (which he claims to be his mother's) and having posters on his walls when he was a child.
Father Jerry Walsh
Mother Hazel Rhodes
Half brothers Josh Walsh
Aunts Polly