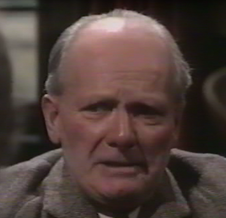 Frederick Bennett was an English actor who played Hunter Bell in Emmerdale Farm in 1974 and 1987. Other TV roles include All Creatures Great And Small.
Pre Emmerdale career
[
]
Emmerdale 1974, 1987
[
]
Fred Benntt played Hunter Bell in 3 epi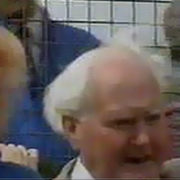 sodes in December 1974. In 1987, Fred returned for 2 episodes as Hunter, who was one of the elderly protesters against the nuclear dump. This is his last known TV role, however it appears he appeared as an extra in episodes of TV shows after 1987.
Outside Emmerdale
[
]
In 1985, Fred appeared as an extra in Only Fools And Horses.
As of 2018, it is likely Fred has passed away.
Refs
[
]